We don't forget how we started. Since 1985 we have followed an honest and transparent operation with our employees, customers, and partners. This is the way we build trustful relationships that allow us to grow.
- HIGHEST QUALITY, ALWAYS -
No proprietary blends. No hidden ingredients. We are committed to developing safe and high quality products, in accordance with industry regulations, that our consumers can trust.
- Committed to Innovation -
We encourage creative thinking in all stages of our operation. Developing new ideas on how to improve our processes and product offerings is what helps us break the mold and satisfy our customers.
- Our Customers, Our Priority -
We understand that our customers have specific medical and dietary requirements, and that's why our business model focuses on developing products that fit their lifestyle. For our customers we go above and beyond.
To contribute to the enrichment of human life by consistently developing, manufacturing, and marketing superior liquid supplements and prescription medications.
High quality products using the highest manufacturing standards.
It all started in 1899, in Ponce, Puerto Rico, with the birth of pharmacist, chemist, writer, lexicographer, and journalist, Washington Llorens. Since his childhood, Washington was focused on exploring, researching, and experimenting different ideas that would help support his ten-member family. From mixing ingredients to maximizing food portions, to experiencing with natural herbs to prevent sickness, Washington's unique upbringing in a small, farmer's town was the stepping-stone for what he would accomplish in the years to come.Washington attended Temple University in Philadelphia, where he earned a degree in pharmacy and chemistry in 1925. Soon after, he returned to Puerto Rico and became president of the Association of Chemists and the Puerto Rico Pharmacy Examining Board, director of the Revista Farmacéutica journal and co-editor of the Boletín del Colegio de Químicos.

Perhaps Washington's most notable contribution in the field was his work as a chemist for the federal government, in the Federal Laboratory of the Internal Revenue Service's Division of Alcohol and Tobacco Taxation, where he studied and identified different substances that were confiscated in Puerto Rico to determine if they were legal under the law.A man of many talents, Washington also excelled in the linguistic fields and was a member of the Real Academia Española, president of the Institute of Puerto Rican Literature, and the author of seven books published between 1959 and 1977. Washington also contributed to various publications and periodicals and was the recipient of two awards from the Institute of Puerto Rican culture.
During his last years, Washington's passion for pharmacy was passed on to his grandson and mentee, Jose Llorens. Through Washington's knowledge and wisdom he was able to guide Jose through the launch and early years of Llorens Pharmaceutical, which opened its doors in 1985. The company's first four years in business was led by Washington's thorough experience and expertise in the field, as well as the introduction of three products Nutrivit, Tusnel and Tusnel Pediatric.In 1989 Washington passed away; however, his life's work inspired the mission of Llorens Pharmaceuticals: to improve human life by marketing quality health related products.
- PRESENT DAY -
Family OWNED & OPERATED
Today, the Llorens' team, including Llorens' family members, work diligently in ensuring that Llorens offers quality products, excellent customer service, and an innovative approach to the family business.
With a growing line of pharmaceutical products and with a new manufacturing plant to manage, the team continues to instill innovative ideas that fall in line with changing market trends. With continuous family involvement, a strong management team, and the support of our loyal customers, the Llorens' team looks forward to expanding the family business with Washington's mission as the ultimate guide.
Jose Llorens, Chief Executive Officer (CEO)
Jose Llorens, born in Philadelphia, Pennsylvania, completed his studies in Spain before working in the pharmaceutical industry in Puerto Rico. When he co-founded Llorens Pharmaceutical alongside his grandfather, Jose already had first-hand knowledge on what physicians, pharmacists, and consumers were seeking: quality and economic friendly products that would be readily available for users in their local pharmacy. With Jose's marketing background and Washington's expertise in the field, the success of the Llorens Pharmaceutical's brand and products was just beginning.In the early 1990's, Jose started growing his team and introducing a variety of products, for the common cold to gastric bypass, slowly reaching a larger audience and expanding to hospitals, as well as health and nutrition stores.
With the introduction of Proteinex, a liquid predigested protein, Llorens Pharmaceutical reached international success, with consumers from North, Central and South America, as well as Europe and the Middle East, requesting the product, in different flavors and sizes, to meet their dietary needs. Proteinex enabled Llorens Pharmaceuticals to evolve from local pharmacies and hospitals, to big-name medical distributors that would increase the demand for Llorens' products. After 30 products under the brand name, as well as a new division entirely dedicated to sports nutrition, Llorens Pharmaceutical launched its manufacturing plant where the company is now able to manufacture its own products, as well as perform contract manufacturing for other pharmaceutical companies. In 2017, Llorens' manufacturing plant successfully opened in Miami, Florida. Staff Pick: Proteinex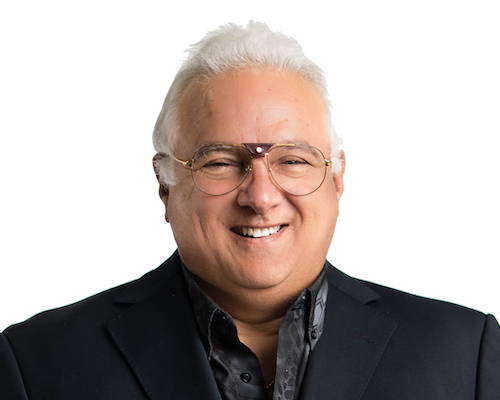 Jose Hernandez, Chief Operations Officer (COO)
Mr. Jose Hernandez is the Chief Operations Officer of Llorens Pharmaceutical. He joined the organization in 2008, bringing more than 10 years of sales strategy, operational techniques, and marketing experience to his roles within the company.Mr. Hernandez originally came to the organization with the mindset of evolving the Llorens International line in the United States. In his role he worked closely with the sales and operational departments where he successfully enhanced the sales strategy and relations with key clientele.
In 2009 Mr. Hernandez spearheaded the launch of the company's Sport Division with the introduction of the Aminorip product brand. As an avid athlete, Mr. Hernandez recognized the need for safe and effective products in the sports field and developed a line that offered a high quality solution. Later on, the Aminorip brand evolved to portray a lifestyle focused on nutrition and fitness and, with the introduction of the Aminorip Racing team in 2018, the brand has received many followers and avid consumers alike.Under his leadership the company has grown exponentially, adding an in-house laboratory and manufacturing plant to the business operation and enhancing the private label sector with key clients. Mr. Hernandez's plans, however, don't stop there. His plans for expansion are just in the initial stages.
Mr. Hernandez holds a Bachelor's Degree in Marketing from the University of the Sacred Heart and a Master's of Business Administration from Nova Southeastern University. Mr. Hernandez enjoys spending time with his family, competing in cycling events, and riding on the weekends with the Aminorip Racing Team.
Staff Picks: Aminorip Protein 2Go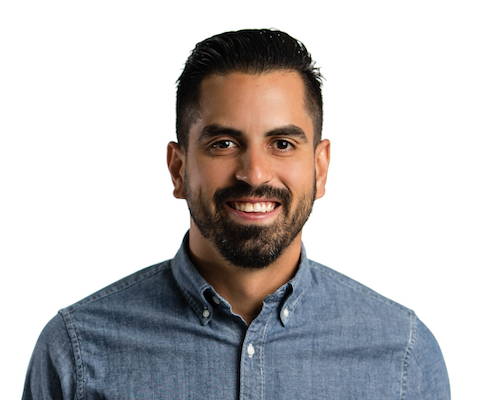 Karen Llorens, VP of Human Resources & Public Relations
Mrs. Karen Llorens has been present in the history of Llorens Pharmaceutical since its inception. From acting as secretary to her father during her childhood summers, or working as an outside sales representative in Puerto Rico, she has partaken numerous roles to fully grasp the ins and outs of the organization. Mrs. Llorens is currently the company's Controller and handles all operations related to Accounting, Risk Management, and Human Resources. Mrs. Llorens is also the Head of Public Relations, acting as the company's spokesperson for media outlets including newspapers, radio and television. Mrs. Llorens graduated with a Bachelor's Degree in Labor Relations from the University of Puerto Rico and has a Master of Science in Human Resource Management from Florida International University. Her hobbies include spinning, designing bracelets, baking, and traveling. Staff Picks: Fiberex
kllorens@llorenspharm.com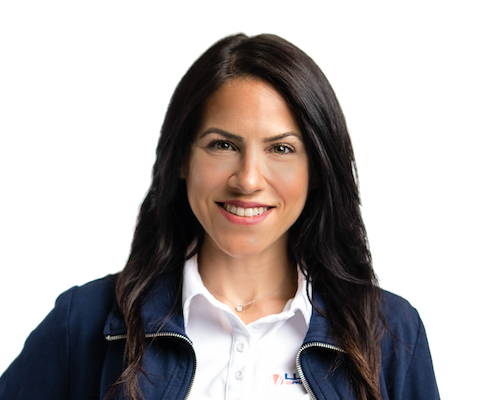 Karely Llorens, Vice President of Marketing
Ms. Karely Llorens officially joined the organization in 2017 with the goal of launching the company's veterinary line, AminoPets. As an avid animal lover, Ms. Llorens focuses on developing a line that can help pets, especially companion animals such as cats and dogs, live a healthier life. Ms. Llorens is currently the company's Copywriter and also works with the Social Media, Marketing, and Online Sales of the organization. Prior to joining the team, Mrs. Llorens worked for a cruise line company specializing in Marketing, E-Commerce, and Project Management. Ms. Llorens received her Bachelor's Degree in Management and International Business from Florida International University and holds a Master of Science in Leadership from Nova Southeastern University. Ms. Llorens enjoys doing Pilates, traveling, and spending time with her miniature schnauzer, Ollie (whom is currently the face of the AminoPets brand). Staff Picks: Hematex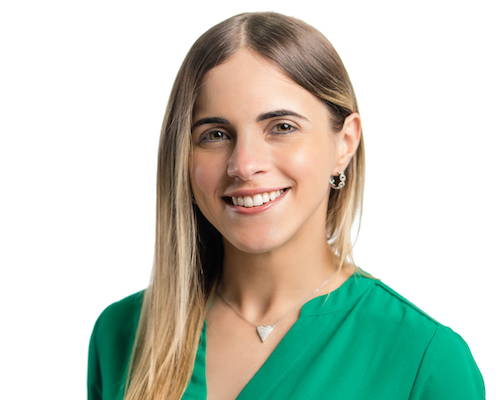 Felipe Gonzalez, Sales Manager Llorens PR
Mr. Felipe Gonzalez has been an integral part of the Llorens Pharmaceutical family for 23 years, making him the longest tenured employee in our organization. He is currently the Sales Manager of the Puerto Rico Division and oversees all sales throughout the island. Having been personally mentored by the company founder, Mr. Gonzalez has years of unparalleled expertise in the field and partakes in the professional development of both new and current company personnel. On his spare time, Mr. Gonzalez enjoys Cross Fit, reading books, and watching new movies on Netflix with his family. Staff Picks: Dologesic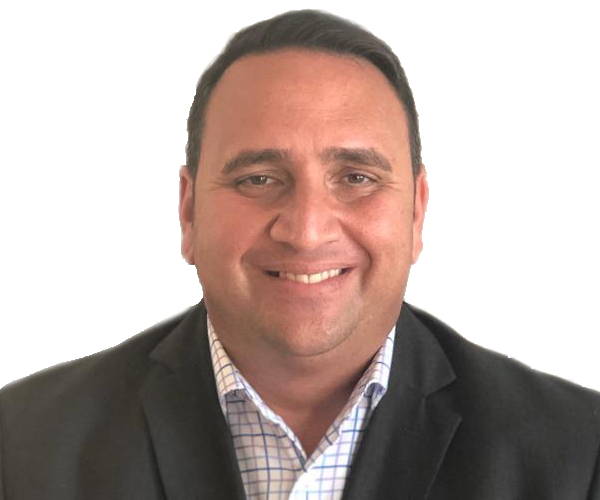 Damin Montalvo, Operations Manager Llorens PR
Mrs. Montalvo has been with the organization for over three years. She is the primary point of contact for the sales representatives based out of Puerto Rico and maintains key relationships with long-term customers present in the island. She ensures customer orders are fulfilled and delivered in a timely manner, all while keeping adequate inventory for present and future orders. Damin enjoys going to the beach and spending time with her family. Staff Picks: Llorens Liquid Collagen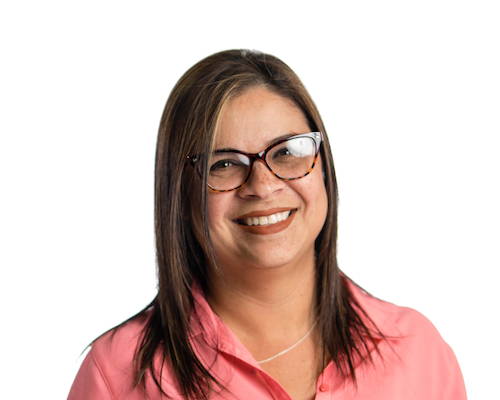 Annett Artiles, Operations Manager Llorens International
Mrs. Artiles has been a member of the Llorens Pharmaceutical family for three years. She is the primary point of contact for all inventory and order status regarding all products under the Llorens Pharmaceutical umbrella. Mrs. Artiles resolves client issues and complaints and ensures seamless communication between company customers and the respective department. Mrs. Artiles enjoys traveling and spending time with her family. Staff Picks: Aminorip L-Carnitine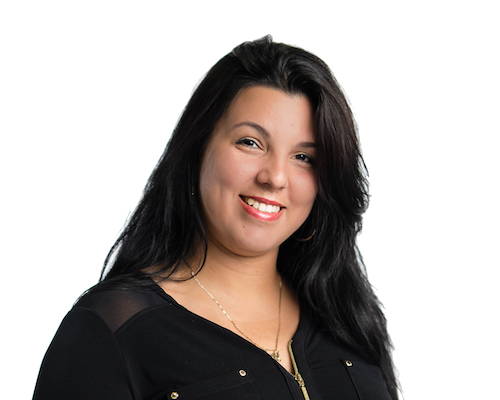 Maria Marrero, Accounts Executive
Mrs. Marrero has been a part of the Llorens Pharmaceutical team since 2016. She plans and implements strategies related to daily accounting operations and monitors and analyzes financial reports and statements. Mrs. Marrero takes part in the on boarding of all new employees and is the point of contact for all matters relating to company personnel. Mrs. Marrero is an avid shopper. She enjoys hunting for deals for both retail and online merchandise. Staff Picks: Proteinex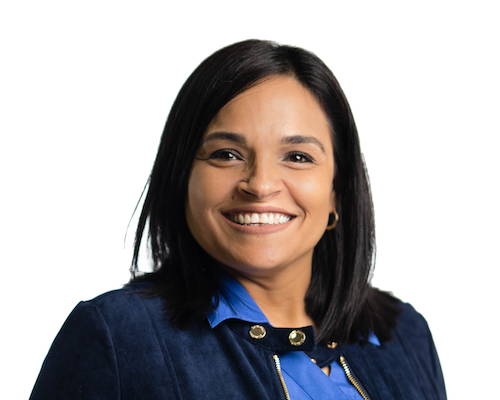 Tommy Rodriguez, Chief Information Officer
Mr. Tommy Rodriguez brings a diverse set of skills to our Llorens Pharmaceutical team. He is currently our Online Sales & Marketing expert, as well as our Head Graphic Designer. From overseeing our Amazon and Online Operations, to elevating the brand's presence through new and modern designs, Mr. Rodriguez has quickly become an invaluable asset to our organization. Prior to joining our team, Mr. Rodriguez served as a Real Estate Professional with experience working as a Sales Agent in New York City and as a Broker and Analyst in San Juan. Mr. Rodriguez also worked as the Marketing Manager for a New York City, as well as an E-Commerce Specialist for various real estate organizations in Puerto Rico. Mr. Rodriguez graduated with a Bachelor's Degree in Marketing from Syracuse University and is currently pursuing a Graduate Certificate in Real Estate Investments from Harvard University. Mr. Rodriguez enjoys playing soccer and poker. Staff Picks: Aminorip L-Carnitine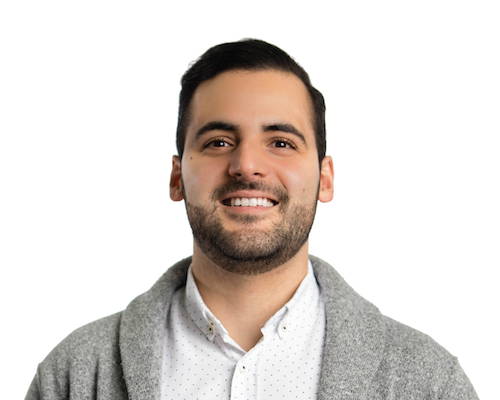 José Calderon, Senior Account Executive
Mr. Jose Calderon has been working in the Sales Department for 7 years. Based in Miami, he is the Senior Account Executive in charge of overseeing sales in the United Sales, as well as exports to North and South America. Mr. Calderon's area of focus is the Proteinex brand, and he can be seen attending all conferences and conventions related to the field. The relationships Mr. Calderon has developed during his time in Llorens has allowed the organization to welcome new clients all throughout the United States. Mr. Calderon is a sports fan, enjoying his spare time watching baseball, football, and basketball. Staff Picks: Dologesic Roll On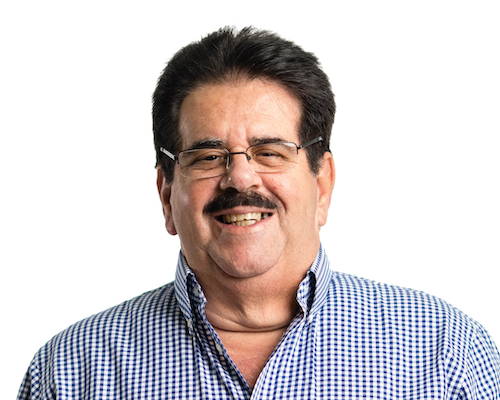 Luisa Perez, Account Executive
Ms. Luisa Perez, based in our Miami office, has been with our organization for two years and currently holds the position as an Inside Sales Representative. Ms. Perez specializes in over-the-counter medications, as well as dietary and sports supplements. Ms. Perez is constantly introducing and promoting our products through a vast range of sales outlets, as well as introducing programs for new and current patients. Ms. Perez enjoys playing dominoes, reading books, watching new movies, and spending time with her dog. Staff Picks: Dologesic Roll On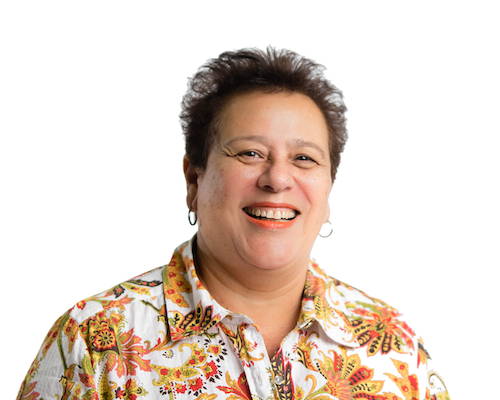 Sarah Rosan, Account Executive
Ms. Sarah Rosan has been a member of the Llorens Pharmaceutical family for three years. Based in Miami, Ms. Rosan works in the Sales Department as an Inside Sales Representative, focusing on the sale and promotion of dietary supplements as well as over-the-counter medications. Ms. Rosan also attends sports events to promote sports supplements under the Aminorip brand. When Ms. Rosan is not planning or organizing events, you may find her doing arts and crafts, as well as painting and reading. Staff Picks: Liquid Collagen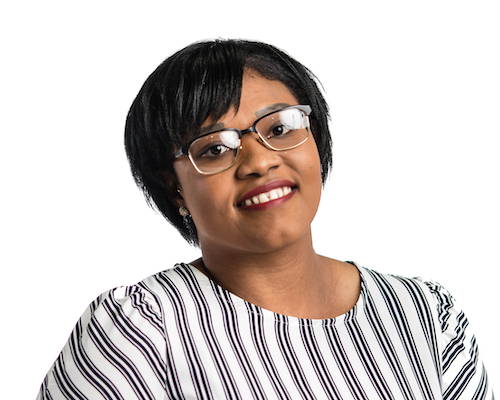 Jennifer Maldonado, Quality Assurance Manager
Mrs. Maldonado joined Llorens Pharmaceutical in 2015 and, throughout her time in the organization, she has held various titles across multiple company departments. She now holds the title of Quality Assurance Manager where she directly oversees all processes and personnel in the manufacturing operation. Mrs. Maldonado ensures that all in-house quality procedures follow industry standards and regularly trains manufacturing personnel to ensure they are up-to-date and well informed on all processes. Mrs. Maldonado holds her Bachelor's of Social Work Degree from the University of Puerto Rico and a Masters of Labor Relations from the Inter American University of Puerto Rico. In her spare time Mrs. Maldonado enjoys going to the park with her family. Staff Picks: Proteinex

jennifer@llorenspharm.com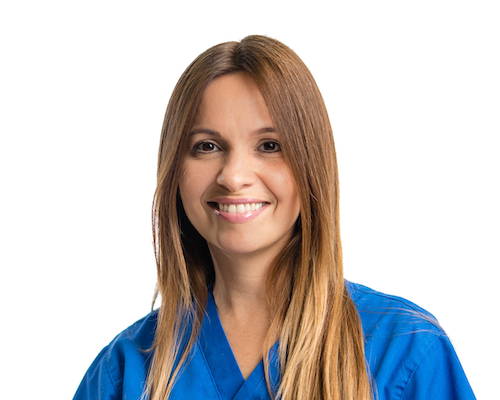 Jorge L. Lopez, Laboratory Quality Control Manager
Mr. Lopez, whom is the organization's Laboratory Quality Control Manager, joined the team in 2019 with the launch of the Llorens Pharmaceutical Laboratory. Mr. Lopez brings over 15 years of experience in the pharmaceutical and quality control field. Mr. Lopez oversees all laboratory operations, including sampling, plating, and data entry and ensures the laboratory work flow is on track with organizational standards. Mr. Lopez enjoys playing volley ball, watching sports, dancing, and traveling. Staff Picks: Dologesic Roll On