Stay fresh in the Miami heat with our NEW Aminorip #ThisIsMiami water bottle, exclusively available on the Aminorip website. Our 750 ml bottle comes in black and white, both which pair well with your morning "colada". When you hydrate with our #ThisIsMiami water bottle, you'll be doing it in #MiamiStyle, reppin' the culture, people, and history of the 305.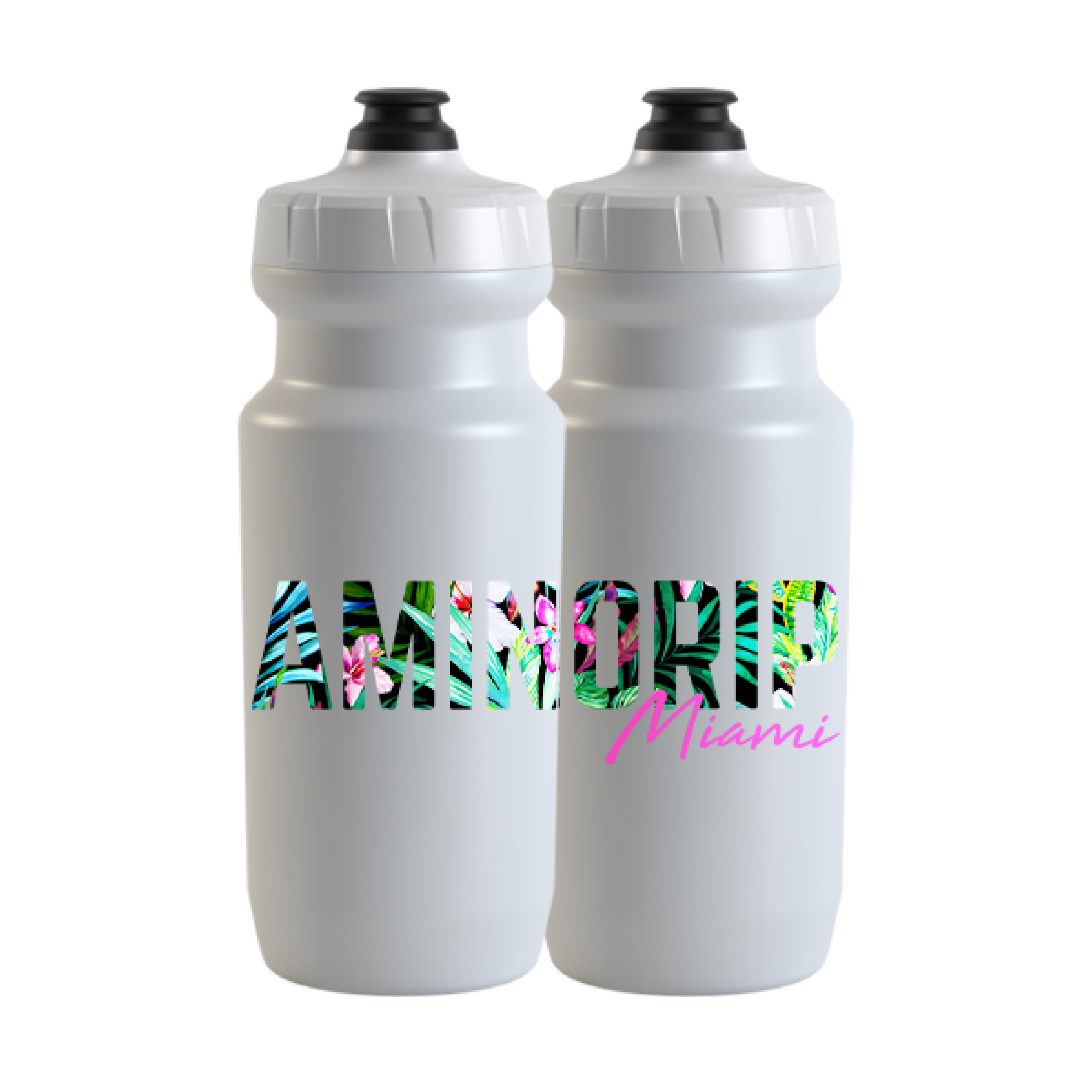 YOU MIGHT ALSO BE INTERESTED
If you live in the United States, your order ships free regardless of order size, and if you live anywhere else, your order ships free when it's over $99.
Unfortunately shipping outside of the US is very expensive and if we didn't require a minimum order size, we'd lose a lot of money. That said, most customers spend about $100 with us each time they shop, so this setup is a win-win.

All of our supplements are made in an NSF-certified and FDA-inspected facility in accordance with the Current Good Manufacturing Practice (cGMP) regulations.
What that means for you is peace of mind knowing that when you buy from us, you're getting supplements that have met the strictest quality and purity standards.
We're confident we design and sell the very best supplements available at any price, and we want you to share our confidence! That's why we back every sale with a 30-day money back guarantee.If you don't like the product, if it just doesn't work for you, return it. Within 30 days of receipt, products purchased from us may be returned for any reason.
(We don't refund shipping costs unless items are defective).